So apparently there's a petition circulating on the internet, requesting that Netflix produce a second season of The Mist.
The Mist originally premiered on Spike on June 22nd 2017 and ended with its' 10th and final episode on August 24th 2017. Spike during their time of transferring over to Paramount Network, eventually canceled the series without any explanation.
Although from personal opinion, The Mist did have potential, I could understand why it was canceled. Even though it was interesting, it probably did not attract as much attention as would require for a series to get a second season. Despite that though, regulars like myself (although I started watching it on Netflix), after watching the final episode; need answers!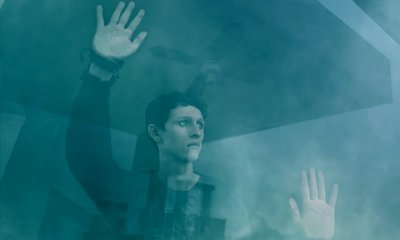 But as Game Radar so eloquently stated; The Mist doesn't deserve a second season but this is why we need one (I would let you click over to Game Radar and find out why we need a second season).
The Mist was a series that was created based on the Stephen King's novel of the same name. If we all remembered, we had a movie that was also made in 2007, starring Thomas Jane. Although some people would have felt the ending was a little harsh (some of those people including myself), it still was an interesting and suspenseful story. Although it wasn't much of a blockbuster; making 58 mil from its' 18 mil budget (still a win in economics point of view), it still had all the ingredients for a good movie; drama, suspense, and action.
After that movie, anyone who felt it wasn't a bad movie at all, when The Mist TV series came to be, it definitely peaked our interest. Now, Netflix has taken up the 10 episode series and fans are signing a petition asking for Netflix to make another season. They will have dedicated viewers like myself, and it could rank up there with Netflix original series like "Stranger Things" and "Black Mirror".
The way this series ended, we were left with more questions than answers. Not having a second season, just seems selfish on the creators part. As the petition mentioned, the show had 400,000 viewers per episode. If they bring back a new season, it would be greatly increased, to include the fans who've been watching it on Netflix.
So head over to Netflix, check out The Mist and SIGN THE PETITION when you have time!
Related Posts