The First Born Son, in the Black Zodiac is described as a boy who dies from an arrow to the head. It's also said it could be an infant ghost or a first born male child.
It is one of the earth bound spirits, that is needed to power a machine designed by the devil and powered by the dead; Basileu's Machine. It is said the one who powers the machine, an opens the eye of hell, will receive unlimited power.
In the order of the Black Zodiac, The First Born Son is the first on the list.
In Thirteen Ghost, he is represented by Billy Michaels.
Billy Michaels is a kid who's obsessed with western movies. One day, his neighbor challenged him to a duel. Billy used a toy gun, but the neighbor used a real bow and arrow; killing Billy by an arrow to the back of his head.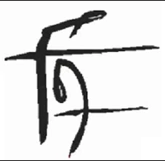 Real Life Versions
It's unfortunate that there are cases of where little boys, have been killed due to accidents associated with an arrow. But as unfortunate as it may be, there are actual incidences where young boys have died because of this.
He was a 15 year old boy who died from an arrow to the head, in 2016. He was playing a game with his friends, where they would run across the yard and the other would shoot the arrow. Unfortunately he was struck in the head by one of the bows and died.
He was 16 years old and from Minnesota. He was shot in the head with an arrow by his friend, while riding a bike, in 2012.
Due to respect for the family. I have chosen not to include the victim's picture on my blog. You can always click on the respective links, to read more.
Related Posts