Bird Box , is Netflix recently released original film, that's the other sensory system version of "A Quiet Place" and somewhat similar to "The Happening", but way better told and executed than both of those movies! It's about a mysterious event that somehow has a powerful influence on individuals and it all has to do with sight; once you see it, that's it.
The movie stars Sandra Bullock, as the lead character and is based on the book of the same name by Josh Malerman. It is a drama/thriller that keeps you at the edge of your seat, right from the beginning. And although it never truly explains the happenings surrounding these mysterious events, it tells the story so well that your personal interpretation is satisfactory and no explanation on their part, is necessary.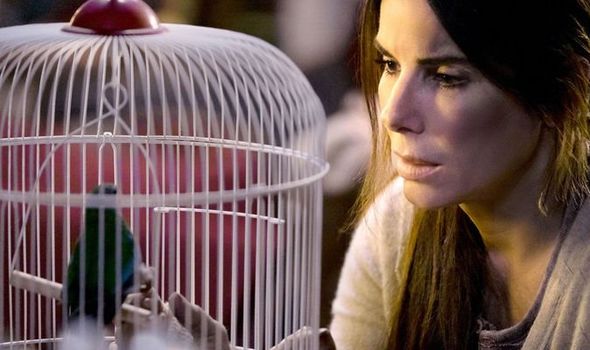 Bird Box, follows the premise of what will one do, when the shit finally hits the fan. How, we as people, will react if our own lives depended on it? How much, would you place your own individual survival in "blind" faith? Do we, as people, always have to see and understand what's going on around us, to survive? Or is there something else out there, that at a time like this, can guide us to safety?
However you want to interpret the events of Bird Box, and why these things are happening; you are able to leave watching the movie, being satisfied with the story that was told. Unlike The Happening or A quiet place, Bird Box is able to tell its' story seamlessly, without being too much of a cliche. The story could have gone either way; be typical of the type of genre that it was, where everything is predictable, or it could have been so out of this world that an explanation would have been the only saving grace for the movie. Thankfully, Bird Box, deserved the hype that it received.
A very well executed story, lovely character development for a movie that was only 2 hours long and a beautiful ending. Everything that you would want from a movie like this. It definitely did not disappoint and I am so happy for that.
So check out Bird Box on Netflix. You too, will not be disappointed!
Related Posts