Black Summer is the new Netflix zombie series, we never asked for but are absolutely glad we got! With anew and fresh take on the whole zombie apocalypse genre, Black Summer has breathe life back into it.
As a previous The Walking Dead fan, I am happy to be able to finally have a zombie series that I can appreciate and get into. When the character Negan entered into the story, and became a ridiculously cocky individual, who seemed to literally suck out all the bad ass from Rick, that was the end of that show for me. I haven't looked back since. In fact, after Daryl was placed in that room and they kept playing loud annoying music to break him, I called it quits. I felt as if the show lost ideas, and was actually starting to get on my damn nerve. But this new series, allows me to fuel that zombie apocalypse loving desires, without disappointment; at least for now.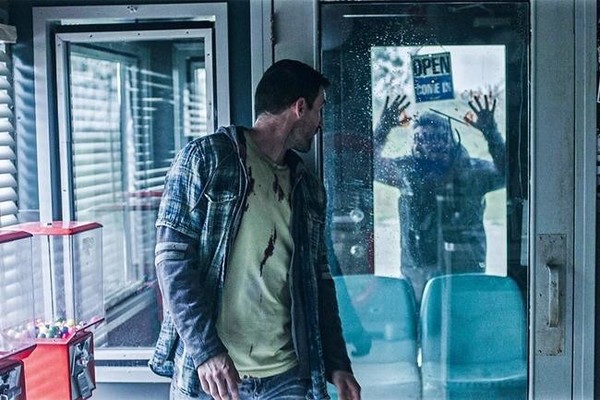 Black Summer is set in the same universe as SyFy's zombie series; Z-nation. Although I have never truly given Z-nation a chance, being as whatever little I saw, I felt it was a bit cheesy and a knock-off of AMC's, The Walking Dead. The first season of Black Summer, wasn't cheesy or a disappointment.
The setting of the story, is very unique. It doesn't follow the same run through like typical zombie apocalypse shows. Although it does just throw you in, right in the middle of the whole chaos. There's no big families, trying to figure out how to survive in this post-apocalytic zombie world; which means no drawn out boring scenes. Although again, it's just the first season. Who knows, maybe they just wanted us as viewers to be drawn in, and then start slowing down a bit. Aside from that possibility, I was absolutely happy with it. My only disappointment was that it only had 8 episodes. It reminds me of the other Netflix series; Glitch, which only had 8 episodes also but at least by the time when I started watching it, there were 2 seasons and not just one. So after the final episode is done with Black Summer, you do feel a sense of emptiness.
The way the story is told, it's like reading a chapter in a book. Each scene has its' own relevant and significant event. Before a new part of the story is introduced to us, we're given a title for it. It's as if they are trying to build up the story, in as little time as possible, without making you feel that they've skipped over anything that may be seen as relevant to the viewers understanding of the overall story.
Some reviews may have been a little too critical, but I feel as if those individuals aren't true zombie apocalyptic fans, anyways, and would probably prefer watching a more mundane series instead; like The Nanny, for instance ?
As for what's planned for the future with Black Summer, that's all really up in the air. Apparently Netflix hasn't made up their minds on whether it deserves a 2nd season, as they wait for the viewers response, obviously. I am hoping it's not like The Mist, which had only 1 season and premiered on Spike, to be then suddenly cancelled without any sort of explanation (although apparent low views was the reason). A petition actually was made, which I signed, to have Netflix or somebody, pick up the series as it definitely had potential.
Digital Spy, did a good job with trying to figure out what is in store for the future. So if you've actually watched Black Summer and are interested, check them out!
As for the overall rating 5/5! Must watch!
Here's to hoping there's a season 2, I can binge, sometime in the near future! ?
Rating:
Related Posts