Chambers is a recently released Netflix Original series about a young girl named Sasha, who suddenly needs a heart transplant after her heart unexpectedly stops. Fortunately for her, that need is quickly fulfilled by the unexpected death of another individual, Becky, who happened to be a perfect match. As with most things in life, sometimes blessings are tainted with mystery.
Soon after receiving this new heart, Sasha life changes; significantly. The mysteries surrounding the girl who had to die, to allow her to live, start consuming her, until she ends up down a rabbit hole that she isn't sure she can get out of.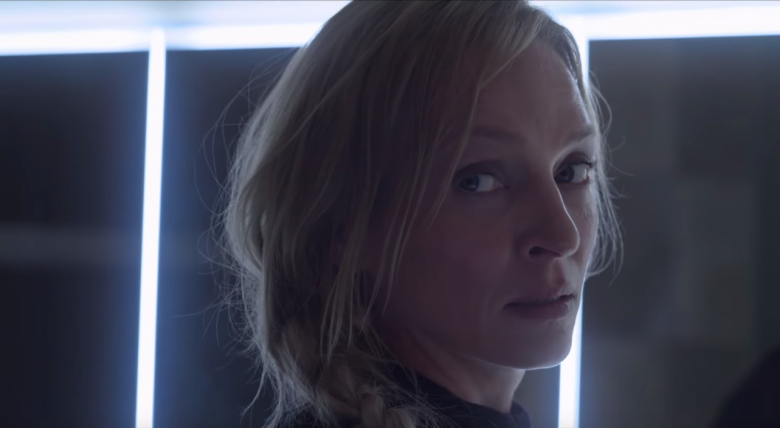 As the conspiracy surrounding the Lefevre's family, unfolds throughout each episodes; what you think to be true isn't. Each episode builds on each other, so that the story doesn't unfold too quickly and without enough explanation. Being as the episodes are 45 minutes long, longer than most Netflix original series, it allows the audience to get into the head of Sasha and her family, and into Becky's own. By the 9th episode, the sh*t definitely hits the fan. By the 10th? The last episode's ending is so deep and powerful and definitely unexpected! Let's just say, woman strong!!!
Chambers, leaves you asking for more but being satisfied after the 10th episode, to wait for another season to answer all the questions you may have. Which is the recipe for a very great series.
Chambers, has turned out to be one of Netflix best Original Series; add to the list that includes such series as; Black Mirror, Stranger Things and Narcos, just to name a few.
So what are you waiting for? Check out Chambers on Netflix! You wouldn't be disappointed!
Also if you want to know what to expect or just a little read up, of what's happening with Season 2, then click here! Or if you like a more TV/Movie website to speak about what's coming up next, check out Digital Spy's article on what to expect!
Rating:

Related Posts