I have mentioned time and before on my blog, that I have an interest in the lives of those who we not so politically correct, refer to as "circus freaks". In fact, one of my favorite movies is Freaks, released in 1932. The movie actually used a lot of circus performers, in different roles, which brought a unique authenticity to the movie.
Because of my interest, I tend to come across some interesting findings. Not many will find them interesting, but in case anyone who reads my blog have the same interest as I do, I decided to post it here today. It's a self-written autobiography, by Leonard Trask, who was a medical oddity, at the time. He damaged his neck and spine so much that it was unnaturally contorted, after a horse riding accident. Unlike most people, instead of becoming paralyzed or completely incapable of doing any reasonable task, Leonard Trask went on to live a relatively "normal" life.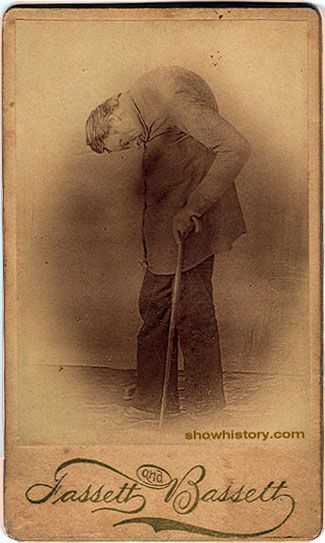 Most of his life story, in a nutshell can be read over at The Human Marvels. I always loved how over at the site, he refers to them as The Human Marvels, rather than "circus freaks".
Leonard's autobiography was so eloquently named, "A Brief historical sketch of the life and sufferings of Leonard Trask, the wonderful invalid" and was published in 1858.
In current medicine, Mr. Trask would have been diagnosed with Ankylosing Spondylitis; a chronic inflammatory disease that leads to the eventual fusion of the vertebrae. This leads to the individual being hunched over, after a period of time and reduces their flexibility, significantly.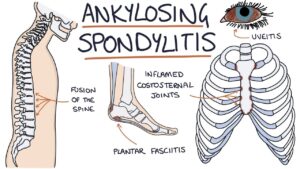 Related Posts