So, I started incorporating a high intensity cardio session – P90x Kenpo. Last time I did it, I was only able to do 15 minutes. My biggest accomplishment at that time was being able to do the stretching and warm up, without toppling over. Those yoga poses were pretty difficult a few months ago, and were pretty legitimately easier to do. This time, same thing. I can feel myself becoming even more flexible, just with weight loss alone. I swear, it always helps when you're not as chubby as you were before when it comes to performing these types of maneuvers.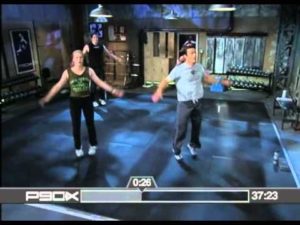 I also started doing P90X – Kenpo, not just for the exercising but because the yoga stretches are suppose to help with bone and cartilage health, along with many other benefits; digestion, increase blood flow, spine health, posture, flexibility, etc. Pretty beneficial stuff, to say the least. I may even incorporate a separate day in the week, just for yoga, seeing as there are so many benefits to it.
Anyways, so this time I was able to do 10 more minutes than last time; a total of 25 minutes. I had 21 more minutes left in the video. So the progress is coming, slowly, but surely. I plan to do it once a week, and like I said, find another day for yoga. I will update on if I am actually experiencing any benefits from the yoga part and of course, the weight loss part of the cardio session.
Related Posts