Smokeys burger joint, has one of the best tasting burgers in Poole, Dorset. I have had other burgers from different places and nothing beats back their burgers. Also they are massive sized, obviously being a half pounder (which is the one I purchase); which is one of the many sizes it comes in, including triple and quarter pounders. They are also pretty cheap, being about £4.50, for a regular cheese burger. They also provide the option to add on different toppings to it. So far I have been choosing the onion rings as an extra topping and purchasing their breaded king prawns, and adding it to the whole mix. Definitely a delicious combination!
The burgers are soft and juicy, and never over prepared. Although I have never made a request to have the burgers medium rare, as that's how I generally like to have them, even being medium or well done, it isn't dry or stiff. One of the down sides to coming to the UK, was that when I first got here and went to a burger joint, I was told I couldn't get my beef in any other form other than well done, because apparently some weak stomached individuals, got sick. Thankfully that has changed, the last time I visited a burger joint but that's besides the point ?
If I were you and you were looking for an affordable burger restaurant, to get a really good juicy burger, I would check out Smokey's at 400 Ashley Road, Poole, BH14 0AA. You can also order for collection or delivery; via Just Eat!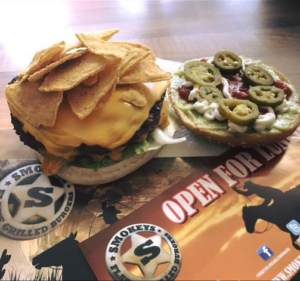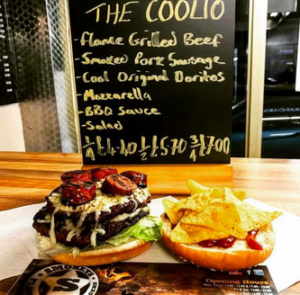 images credited to Smokeys Twitter
Restaurant personal rating:
Related Posts