Dark is a German thriller/sci-fi/horror series that's on Netflix. The beginning season focuses on the chaos that ensues over a kid going miss and the community trying to come to terms with what happened to him. Not only that but a family unfortunately experiences the ultimate lost, that's strewed with mystery; a letter that isn't to be opened before a particular day and a particular time. It also sheds light on the secrets small towns can have, and how it all can eventually come crashing down due to the smallest thing.
As with all creepy series on Netflix, kids are always involved. So don't expect anything less from Dark. I mean who's scared most, but kids? Apparently something happened a few years ago and it may be happening again. Unfortunately, that's the whole premise, so learning of it takes a little time but during the first episode, it's worth every single minute.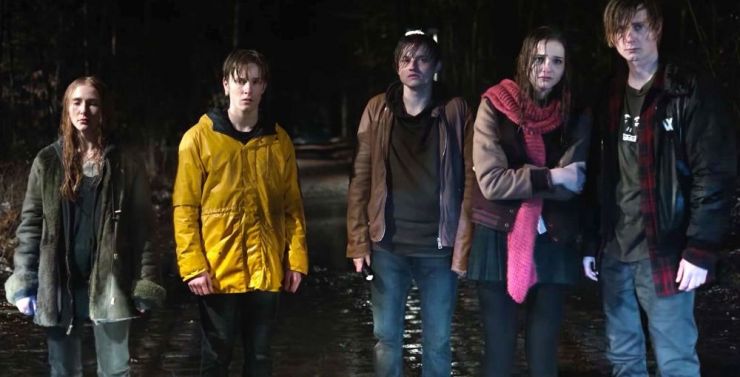 One of the downside to this series, is that because it is German, the U.S version automatically gets dubbed into English. Yup, you read that right; we've got some freaky dubbing to deal with. So, just give it time and the wackiness of the lips not matching with the audio, will die down. Although to help, I used the English Subtitle option on Netflix, to keep me from going crazy.
During the first episode, in a scene that is meant to be a climax to kicking off the whole series; a few parents at the parents meeting (held to discuss precautions and what to do about the missing kid) held at the children's high school, suddenly receive simultaneous phone calls.
Dark is a series that's strewed in so much mystery, that it definitely keeps you wanting more. So if you're looking to fill that void where Stranger Things used to be, for the time being, then definitely check Dark out on Netflix!
Overall rating:

Related Posts