As you probably already know by now, I moved to the United Kingdom, specifically Poole, to start my clinical rotations for medical school. It's considered to be one of the more laid back locations, for rotations and after 2 years of madness, I figured why not. So far, I am absolutely happy I made the decision to choose Poole, over the other available locations for my UK clinical rotations. The people are exceptionally friendly and enthusiastic and it's generally filled with old people, so it's not a city to feel too threatened by anyone or that it's filled with heightened crime like say; London!
Now as fun as the move has been, the down side is not knowing where the best delivery restaurants are and sometimes Pizza just doesn't cut it. Every now and then, we all want some rice, meat, and something else on the side, as the only meal that will suffice.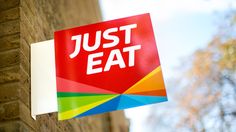 Originally, my go to Chinese restaurant (to say I love chinese food, would be an understatement) was one that was a good bit away and cost me £10 plus for delivery, so my meals racked up to £45, easily; drink, rice, meats and maybe an appetizer. As good as the food was, it wasn't worth spending so much money all the time. So, I happened upon a lovely website called Just Eat, which connects you to all the restaurants available through that service (which tends to be a lot), who are available for collection or delivery. For me, delivery is key and they have enough restaurants for me to not feel restricted on what I want to eat and which restaurant has the best tasting food. It also has ratings for the restaurants, so you can choose wisely. All you have to do is enter the address of where you are, and that's it; you're connected to the closest restaurants.
So if you are like me, where you have to travel to long distances and sometimes finding food isn't as easy as a walk out of your hotel and down the street, then Just Eat is, JUST for you 🙂
Related Posts