Lost in Space – Season 2, was released on December 24th, just in time for the holidays. I was lucky enough to be home for the Xmas and Boxing days, so I made sure to binge all 10 episodes – without disappointment.
Season 2 starts off basically from where we left off, with the Robinsons being catapulted across space, right as they come into contact with the Resolute. Last time we saw the Robinsons, they were awe struck by what had just happened and what they were witnessing.
We're introduced into the life of the Robinsons being actually; Lost in Space, and what they need to do to figure out how to get back to the Resolute. Although I am itching to share all the lovely details of Season 2 – 10 episodes, I will not spoil this series, as it's really one of Netflix's best work.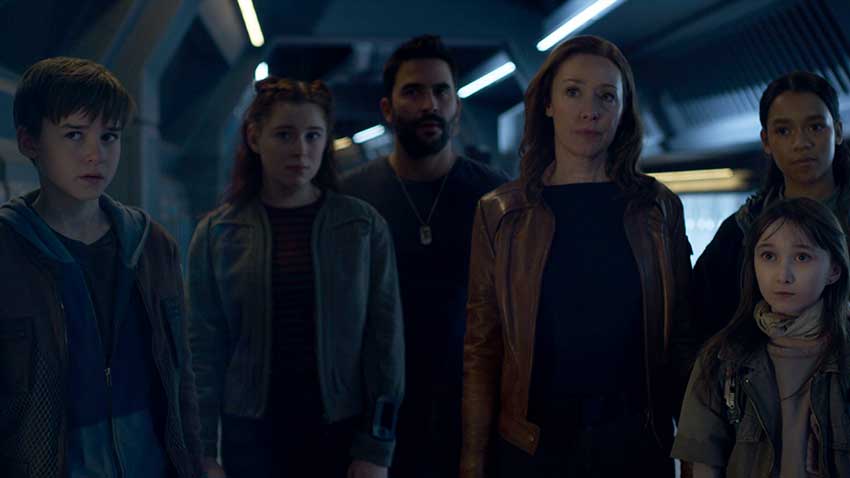 What I will say though, is that we finally get a little more answer to why the Robot attacked the Resolute (aside from just the alien engine) and what little secrets comes with having to try and save mankind from their own demise.
The Robinson kids have to grow up even faster and it's interesting seeing teenagers grow up, in such a hectic environment, trying to find their own identity. So we could say that Season 2 is more about the Robinsons finding themselves, but also finding solutions to a lot of problems they come across while figuring out their next step in the madness that is their current life.
The ending to episode 10, was a total twist and an awesome surprise. I totally wouldn't have expected them to have taken the story in that direction but what a direction it was!
I cannot wait for Season 3, which hasn't been given the green light yet, but I wouldn't be surprised if it does, seeing how well this season was. Also, there clearly is more stories to be told and although we may have to wait until late 2020 or early 2021, to see any new episodes or season, it would be more than worth it.
So, if you have the time now, check out Lost in Space – Season 2, now available on Netflix!
Overall Rating:
Related Posts