So, my school sends us off to far far away places (yeah, it's like the beginning of a fairy tale story because that's how I picture lovely UK as I travel on the train to my destination), for training sessions. One I had on the 13th of May, 2017, was a communication course in Aylesbury, at Stoke Mandeville Hospital, which is a pretty laid back community. After about 4 hours of traveling, food is at the top of the agenda once I get settled in and I always seem to sway towards Chinese food, as I feel that once I pick a good place, I am going to be definitely satisfied. Although this post is about Happy House Chinese Takeaway, in Ipswich, I had to mention my Aylesbury trip because Jade, was, I would say, the go to Chinese restaurant you'd want to order from, if you ever visit Aylesbury.
My most recent trip, which actually was on the 18th of May 2017, and I returned around 9ish pm to Poole, on the 19th of May 2017 (as I am writing this), was to Ipswich. I had an emergency medicine simulation training course I had to attend and decided to stay over the day before (the 18th) and then travel the next day (the 19th, the day of the course). The hotel I chose, which I give 5 stars to for the excellent customer friendliness, the ambience that was out of this world, the affordability (£64) and the cleanliness of the rooms, was Penta Hotels. Again, I got hungry by the time I reached there, so I looked up a Chinese restaurant on Just Eat and came across Happy House Chinese Takeaway.
The food was absolutely delicious and affordable. I purchased chicken and corn soup, sweet and sour ribs, sweet and sour chicken balls and pork fried rice. It all just came up to about £17. I would definitely purchase from again, if I ever find myself back in Ipswich.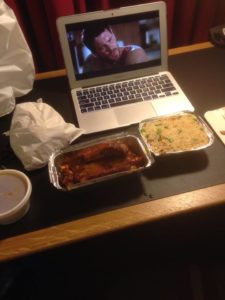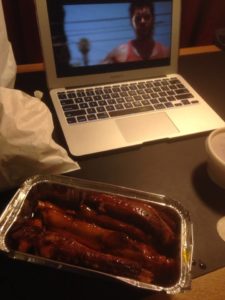 They can be found at Just-Eat.
So overall rating for Happy House Chinese Takeaway:

Related Posts